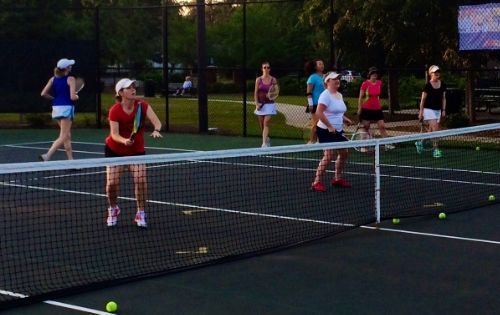 Get Fit! Have Fun! Burn the Calories! PLAY CARDIO TENNIS!
All levels of players ages 15+ are welcome. No tennis experience is necessary.
Every Thursday 6:45 p.m. - 7:45 p.m. (weather permitting)
$15 per player, per session

Bring a friend! Must have a minimum of four players to hold a class.
Contact

Nancy Sumersett

at (843) 270-1017 to confirm participation by Thursday at noon.

Grab your shoes and racquet and join us for a fun workout to energizing music. Stressing a full-body, calorie-burning workout while incorporating the wonderful sport of tennis!